© 2022 Just Cats Veterinary Clinic Ltd
An award winning veterinary clinic devoted to feline healthcare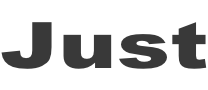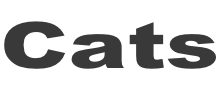 An award winning veterinary clinic devoted to feline healthcare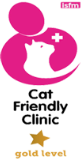 Your Use of this Website
By using the website you show your agreement to these Terms of Website Use. If you do not accept our terms, please do not use our website. We may revise these terms of use at any time by amending this page. If you have any concerns about any material which appears on our website, please contact us via reception@justcats.co.uk.
About us
We, Just Cats veterinary Clinic Limited, operate this website. We are a limited company registered in England (company number 6003593) and have our registered office at 57-59 Duke Street, Southport, PR8 5BT.
Our V.A.T. registration number is GB 904 1755 40
Intellectual Property Rights
We own, or license from third parties, all intellectual property rights in our website content. Those works are protected by the law of copyright, trade marks and other applicable laws and treaties around the world. All such rights are reserved where relevant.
Waiver of liability
Any material displayed on our website is done so without any guarantees, conditions or warranties as to its accuracy. We, any of our associated companies, and any other third parties connected to us hereby expressly exclude (to the extent permitted by law):
All conditions, warranties and other terms which might otherwise be implied by statute, common law or the law of equity.

Any liability for any direct, indirect or consequential loss or damage incurred by any user in connection with our website or in connection with the use, inability to use, or results of the use of our website, any websites linked to it and any materials posted on it.

Any reliance placed on our website materials by any visitor to our website, or by anyone who may be informed of any of its contents.

Any loss or damage caused by viruses, or other technologically harmful material that may infect and/or affect your computer equipment, computer programs, data or other proprietary material due to your use of our website or to your downloading of any material posted on it, or on any website linked to it.

Naturally, we would not expect the above waiver of liability to affect any liability on our part for personal injury or death arising from our negligence; nor liability for fraudulent misrepresentation or misrepresentation as to a fundamental matter; nor any other sort of liability which cannot be excluded or limited as a matter of law.
Viruses, Hacking & Other Offences
In order to protect our IT infrastructure and business, you must not:
Misuse our website by knowingly introducing viruses, trojans, worms, logic bombs or other material which is malicious or technologically harmful.

Attempt to gain unauthorised access to our website, the server on which our website is stored or any server, computer or database connected to our website.

Attack our website via a denial-of-service attack or a distributed denial-of service attack.
Linking
You may link to our home page, provided it is in a fair and legal manner, and does not damage our reputation or take advantage of it. You must not establish a link in such a way as to suggest any form of association, approval or endorsement on our part where none exists. If you wish to make any use of material on our website other than that set out above, please address your request to reception@justcats.co.uk.
You should note that where our website contains links to third party websites and/or other resources, we have no control over the contents those sites or resources, and we will accept no responsibility for them or for any loss or damage that may arise from your use of them. Further, such links are provided purely for information only purposes.
Jurisdiction & Applicable Law
The English courts will have exclusive jurisdiction over any claim arising from, or related to, a visit to our website. These terms of use are governed by English law.