© 2021 Just Cats Veterinary Clinic Ltd
An award winning veterinary clinic devoted to feline healthcare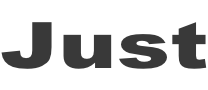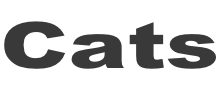 An award winning veterinary clinic devoted to feline healthcare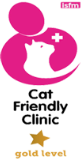 January 2021 Lockdown
Further to the Prime Minister's announcement of a lockdown starting Tuesday 5th January.
As with the previous Spring, we will be here for you during the Lock Down period and you should contact us if you have any concerns about your cat :
Monday to Friday between the hours of

9:30am and 3:30pm

please telephone

01704 544640.

Pre-ordered

food or medication can be collected on these days

up to 5:30pm

.

If you have an emergency or need advice outside these hours please contact our

Emergency Service at Ribble Veterinary Hospital in Penwortham on 01772 746393.
The Royal College of Veterinary Surgeons have revised their guidance which now allows us to continue to undertake routine work, however we ask for your patience in booking routine booster vaccinations as we will have to fit in around emergency and urgent cases. A delay of 1-2 months for a Booster vaccination is not likely to adversely affect your cats immunity levels.
We will be undertaking the following appointments and procedures :
Appointments where owners are concerned about their cat.

Application of flea treatment where owners cannot manage to apply at home

Neutering to prevent unwanted pregnancies

Kitten Vaccinations and 1

st

Adult Booster vaccinations

Nail clips will be undertaken only if they are causing the cat discomfort or in elderly cats where long nails may lead to injury – please discuss this with nursing staff.

Dental procedures where we are concerned that your cat may be experiencing pain/discomfort.

All emergency procedures necessary for the welfare and care of your cat.
Owners can ring for medication and food as normal between 9.30am & 3.30pm and we ask that payment is made over the phone at the time of ordering.
We would ask for your understanding at this time as our phone lines are very busy so if you get an engaged tone please try again.
In order to maintain Social Distancing and for the safety of our Staff and Clients we are not allowing access to the Clinic. You will be given instructions when you make your appointment as to the procedure which will allow us to safely examine and treat your Cat.
If you need to visit the clinic please observe the following protocol :
Make sure you have contacted the clinic to make an appointment and please ensure we have a current contact number for you.

When you arrive at the clinic, please stay in your car and ring 01704 544640 (09:30am - 3:30pm), or the

mobile number

you will be given when booking the appointment

(if after 3:30pm)

, to let us know you have arrived.

If we are ready, we will ask you to place your cat carrier on the table just at the front door of the clinic (preferably labelled & with your contact number on) & we ask that you to step back. Please wear a mask when handing over your cat.

A member of staff will immediately take your cat into the clinic & the vet will phone you for information as needed. Your cat will be examined and the vet will call you with her findings & discuss treatment.

Once treatment has been given, we will take card payment over the phone, advise you that your cat is ready to go & place your cat carrier back on the table at the front of the clinic.

If we are not quite ready as we are dealing with another patient, we will ask that you stay in your car and we will ring you as soon as we are ready to see your cat.
Thank you for your understanding during these challenging times.