© 2020 Just Cats Veterinary Clinic Ltd
An award winning veterinary clinic devoted to feline healthcare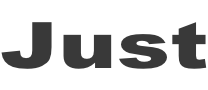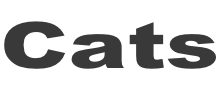 An award winning veterinary clinic devoted to feline healthcare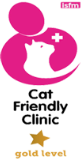 ***A big thank you to our amazing team who have provided Urgent and Emergency care to our patients during Lock-down**
We are pleased to announce that we can now slowly start doing more routine work whilst maintaining staff and client safety through Social Distancing in accordance with the Royal College of Veterinary Surgeon's guidance.
The Clinic opening hours will be:
9.30am to 3.30pm Monday to Friday for appointments if your cat is unwell or you have any concerns.
9.30am to 5pm Monday to Friday to collect prescriptions and food – no veterinary service is available after 3.30pm (all prescriptions and food must be pre-ordered and paid for – please give 24 hours notice of when intend to collect)
Saturday Clinic 9am to 3pm pre-booked Vaccinations only.
Please ring 01704 544640
Outside opening hours please ring Ribble Vets (Penwortham) on 01772 746393 for Emergency Care.
Vaccinations. From 6th July 2020 we will be introducing vaccinations of cats according to their normal schedule. If your Cats normal vaccination has been delayed through COVID-19 do not be concerned as your cat's immunity should not be compromised by this delay.
We have great value Kitten Packages for new Kittens which includes kitten Vaccination course, neutering, 3 months Flea/Worm treatment, microchip & 4 weeks free insurance all for a fixed price (please ring for details or see the website)
Please ring for an appointment but we ask for your patience as we have a back-log and also we are still working with Social Distancing which means everything takes longer. You will be sent an email/text with the Protocol for attending the appointment when you book.
Neutering. We recognise the importance of neutering to prevent unwanted pregnancies and other health and behaviour related issues. Please ring if your Kitten needs neutering. We normal neuter at 4-4.5 months old and this includes FREE Microchip.
Dental treatment. We are now starting to schedule routine dental treatment so if your cat has previously been recommended a dental procedure or you have concerns about your cat's teeth then please ring.
If you would like an appointment then please ring 01704 544640. We look forward to seeing all our amazing cat patients.
Thank you from all the Just Cats Team.
*OFFER*
Great Value Combined Flea/Worming Spot-on
6 + 1 FREE pack only £49 which is only £7 per month for all your cats Flea/Tick and Worming needs in one single monthly application
Ring to arrange purchase or ask when you come in for your appointment.
Coronavirus Update - 28th March:
The current advice is that your cat cannot contract Coronavirus
At Just Cats, we will continue to care for your loved family member during these difficult times to the best of our ability, whilst trying to safeguard the health of both clients and staff.
In line with many other small Veterinary Clinics we are struggling with both staff resources and financially to continue to stay open. The Government is not giving us any help to provide Urgent and Emergency Care to our patients.
Consequently, we are having to continually make difficult decisions about the service we can provide. Thus we are having to adjust our opening hours :
From Monday 30th March '20 we will be open :
Please ring 01704 544640 during these hours with any doubts or concerns or if you need advice about your cat.
Outside the above hours you will still be able to access Emergency Treatment via Ribble Vets in Penwortham on 01772 746393.
Just Cats' clients are still able to make an appointment for urgent and emergency conditions and must ring 01704 544640 for advice and information on our current protocol beforehand. Appointments are at the discretion of the Vet and are at least 30 minutes long to make allowances for recent changes in protocol.

If you are self-isolating or ill, and your cat needs veterinary attention, please inform us when you ring the practice. You will need to appoint an agent to bring your cat to the surgery.

We cannot do house visits, to ensure the safety of staff and yourself.
We will continue to provide medication and food when deliveries allow. We advise everyone to try and give us a week's notice when ordering, as our deliveries remain unpredictable though we will always try to fulfil your order as soon as we can. Please ring to order and payment will be taken over the 'phone & protocol for collection will be explained.
As per Royal College guidelines for protecting the NHS/staff and yourselves we are not doing routine appointments including vaccinations.
We strongly advise that you keep young, un-neutered cats indoors until we are able to offer neutering again
Current protocol
Please make sure you have contacted the clinic to make an appointment and please ensure we have a current contact number for you.

When you arrive at the clinic, please stay in your car and ring 01704 544640 to let us know you have arrived.

If we are ready, we will ask you to place your cat carrier on the table just at the front door of the clinic (preferably labelled & with your contact number on) & we ask that you to step back.

A member of staff will immediately take your cat into the clinic & the vet will phone you for information as needed. Your cat will be examined and the vet will call you with her findings & discuss treatment.

Once treatment has been given, we will take card payment over the phone, advise you that your cat is ready to go & place your cat carrier back on the table at the front of the clinic.

If we are not quite ready as we are dealing with another patient, we will ask that you stay in your car and we will ring you as soon as we are ready to see your cat.
Please continue to monitor this site and our Facebook page for updates as to when we are able to resume routine appointments.
Thank you for your understanding and support in these difficult times.
Please stay well.
Simon and the Just Cats Team
Coronavirus update - 1st April:
In line with Royal College guidance to maintain social distancing we are now offering:
Telephone Consultations with the Vet at a reduced fee. The fee will need to be paid over the phone when booking the consultation.
If after discussing on the phone the Vet advises that your cat needs to be seen at the Clinic then there would only be an additional £10 to pay for the in-clinic Consultation.
The total consultation charge you pay would be no more than our normal consultation charges.
Consultations can either be booked for a specific time during opening hours or for a ring back by the Vet as soon as one is available.
We ask for your patience as our team are also dealing with Emergencies.
We can also do 3 monthly Medication Reviews in this way if we feel appropriate. If after reviewing the patient on the phone the Vet advises that we need to see your cat in-clinic then there will be no extra consultation charge for the medication review in addition to the telephone charge.
Thank you to our Clients for all the positive comments and support Staff have received during these difficult times. We are very lucky to have such a loyal and dedicated team.

Coronavirus update - Vaccinations:
In accordance with Royal College Guidance to all Veterinary Practices, we are not currently booking appointments for vaccinations so that we can direct our reduced staff resources to urgent/emergency treatment of our patients.
Our advice regarding delayed vaccinations:
Kittens
Please keep kittens indoors until they can be fully vaccinated and neutered.
If current restrictions continue through the Summer then you may wish to consider building a temporary run in the garden from wood/wire netting but the safest and least risk option for your kittens is to keep them indoors.
If your kitten has had its first vaccination but not the second then we will restart the course of 2 injections at no extra cost once restrictions are lifted.
Adult cats
Adult cats just over a year old who have not had their first Adult Vaccination may depending on the delay need to repeat the kitten course. This would be charged at the normal Booster price and we will fund the second injection FOC.
Adult Cats who have had kitten and first adult vaccination previously can based on current advice can have just the normal Booster when restrictions are lifted.
Please continue to monitor our website and Face Book page and we will advise once we are able to restart vaccinations.
Thank you for your continued understanding and support in these difficult times
Simon & The Just Cats Team

14th April - Just Cats statement on Vaccination & Neutering during COVID-19 crisis:
Vaccinations
We are still here to care for sick and injured cats. We ask our staff to come in to work (putting themselves at risk) so we can provide this vital service. Equally, the government is imploring the public to stay home, protect the NHS and save lives. Our feeling is that it is too early in this crisis to put our team and our clients at risk by asking them to leave home and break social distancing, to attend the surgery for a routine vaccines, however in accordance with British Veterinary Association guidance we will undertake the following :
1

st

and 2

nd

vaccinations for kittens that cannot be kept indoors
1

st

adult vaccinations for cats going outdoors i.e. cats that had their kitten course about 12 months ago.
It is vital to say that we would love to be routinely vaccinating your cats and giving them a Health-check and it is really important to do so, however at present the majority of cats are at less risk of ill health than our families and loved ones by delaying their vaccine for just a few more weeks while we let the government and the NHS get on top of this crisis. This fits with government advice to avoid non-essential travel. Please continue to check our website and/or FaceBook for updated advice and information as to when we can further increase routine services we can make available.
Neutering
We ask our clients to keep all un-neutered cats indoors. However if you have kittens over 4 months of age then we feel that we are justified in undertaking some Neutering procedures :
Please ring the Clinic if you feel you are in this position. This work would have to fit around our emergency procedures and reduced staff resources and so we would ask for your flexibility in booking and that we may offer or rearrange appointments at short notice. If the kittens are in the clinic for neutering then we will still microchip and may be able to offer a first vaccination – we will advise at the time.
If you have concerns about your cat please ring 01704 544640 and you will be directed to the appropriate Service:
Telephone Consultation

(£39) – used wherever possible to maintain social distancing. If you then need to be seen at the clinic you will only be charged a £10 additional consultation charge + any treatment

Physical Consultation (£49 + treatment) - at the Clinic or our 24 Emergency Service

at Penwortham (Consultation cost will depend on day and time seen).
The aim will be for all Consultations to maintain social distancing and keep you and staff as safe as possible. Full details of our Protocols are in previous postings on this page below.
Simon & our fantastic Just Cats team